Baratza Vario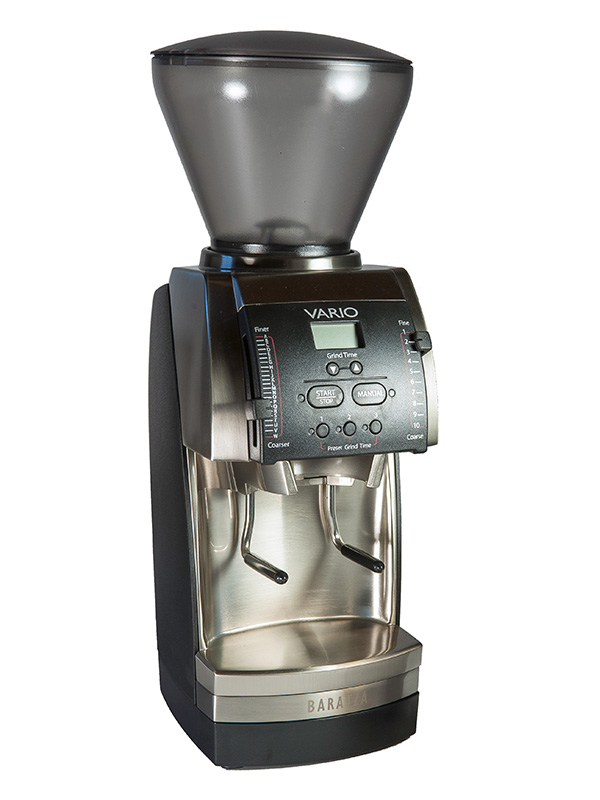 The Baratza vario is a great prosumer grinder for manual brew and espresso.
The Vario is capable of grinding from coarse all the way down to espresso, all the while providing great consistency and quality. It's a great form factor and build quality is high.
It differs from the Vario-W by being timed only as opposed to weight based measuring in the Vario-W. You save about $80 but if you have the additional money the convenience of weight based grinding is worth it. If not and you just want a high end grinder (you probably already have a scale anyway) then the Vario is hard to beat.
US members only (sorry), shipping is free for club members and for a limited time we'll include a shipment from the tasting series.
$479.00
---