Baratza Vario-W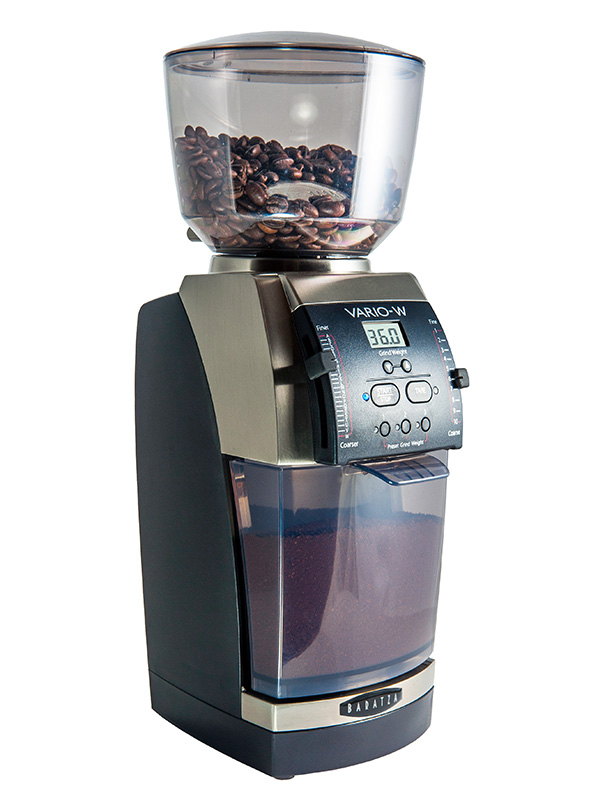 This grinder is the same body as the Vario but has weight based grinding instead of time based grinding.
This grinder is the bomb. I have one of these in my kitchen and use it every morning. The weight based grinding means I just hit a preset button and the correct weight of coffee is ground for me. It's perfect for manual and even works for Espresso. Build quality is great, and it's form factor is small. I would recommend it both for home use and for a small shop or for the pour over section of a shop (i.e. if you have an additional coffee on pour-over).
US members only (sorry), shipping is free for club members and for a limited time we'll include a shipment from the tasting series.
$559.00
---